2014-12-06 15:15:54
by Suzanne Pollak
Senior Writer
Rolling Stone, a magazine I subscribed to many years ago for the detailed portraits they painted of the musicians I sang along with, has angered me in so many ways. In just one article, it has set back so many of the things that I consider important.
Let's start with journalism. How can I blame anyone right now for dissing the press? Why should anyone want to be speak with me or any reporter? I pride myself in making sure my articles are factually correct. I would not let one of my sources dictate who I can and cannot speak with.
Don't get me wrong. It's tempting to run with a great quote, an overheard comment that I know will go viral. Being the first to get a story is a big deal in journalism. And the competition is everywhere. Washington Jewish Week competes with the Jewish press, the local media and the national media. But I am realistic. I know we have but four reporters. That might excuse me from getting a story first, but it is no excuse for going with facts I have not checked myself.
I can almost see the glee on the editor's face at Rolling Stone when first reading through Sabrina Rubin Erdely's article about The University of Virginia. It was full of everything that would sell subscriptions – rape, college life, fraternities. You name it.
But, as other newspapers quickly realized, there were enough red flags to hold the article for the next edition so there was enough time to check out the facts. Getting beaten can't ever be as bad as ruining the reputations of people and universities.
Immediately following the publication of the article came the flood of other media outlets jumping on the stor, believing that as long as they said "according to Rolling Stone," they didn't do anything wrong.
Ask the five men in New York who were convicted of brutally beating and raping a women jogging in Central Park how they feel about this. That story also went viral, but turns out they weren't guilty despite what just about every newspaper and television broadcast stated.
Reporters and their editors need to step back and accept that they are going to be beaten. It's just not okay to rush out an article without checking, double checking, facts. People's reputations can be ruined and never fully restored by an irresponsible decision to go with a story not fully checked out.
Sure, reporters are human. They make mistakes, but there's a huge difference in getting a quote wrong and writing a story so that it fits what the reporter would like it to say.
In this case, all reporters aren't the only ones harmed. The Rolling Stone article damaged women who have been assaulted, fraternities, young men, The University of Virginia and life on all college campuses.
An assaulted woman will be even more reluctant to tell her story. A parent will be even more worried to send their child off to college. And readers will be less likely to believe what they read.
I know that feeling that I have a great story. I know the urge to just go with something to satisfy an editor. But I also now understand how much damage one article can do. I pledge to keep that in mind every time I start typing.
Posted in:
Blogs
Wait, There's More
Tagged in:
Read more...
0 comments
---
2014-11-05 00:27:30
12:54 p.m. In addition to having their party win the control of the Senate tonight, Republican Jews are celebrating the victory of New York State Sen. Lee Zeldin, who defeated incumbent Rep. Tim Bishop (D) in New York's 1st Congressional District. Compared to most other Jewish Republicans, Zeldin had the best chance at victory. Zeldin may replace former Majority Leader Eric Cantor (R-Va.) as the House of Representative's only Jewish Republican, but could be joined by California's 33rd Congressional District candidate Elan Carr after the West Coast's results come in later tonight.
12:12 a.m. [BREAKING]: In a surprise upset, Lt. Gov. Anthony Brown was beaten by Republican Larry Hogan to become the next Governor of Maryland. According to Politico, Hogan is leading by 52 to 46 percent with 88 percent of precincts reported.
According to our reporters at Hogan's victory party, Hogan's family is on the stage awaiting his arrival.
12:00 a.m.: National Jewish Democratic Council responded to the GOP's Senate victories in a press release a few minutes ago.
Jewish Democrats Express Hope for Progress After Elections
Organization concerned with reports of violations of right to vote

Washington, D.C. – The National Jewish Democratic Council celebrates yesterday's election as another affirmation of the blessings of the United States of America.  Still, we are very distressed at the apparent violations of the rights of voters to have access to the polls.  Reports of irregularities on the part of election officials and poll workers abound, especially in states with critical and contentious races.  Voters in Georgia and Connecticut had to contend with problems acknowledged at the state level in directing people to polling places.  Reports from North Carolina, where voters could cast ballots out of precinct until a recent change enacted by the Republican legislature, are that as many as 8 in 10 people showed up at the wrong precinct.  Some of them arrived to locations designated for early voting only to find that they had been shuttered on Election Day.  And some poll workers were demanding photo identification in Wisconsin, Arizona and Missouri, where no such requirement exists.  Alabama residents carrying public housing I.D. were denied ballots even though for many it is the only form of identification they have.

It may be too soon to know how these irregularities impacted the changes in the Senate.  Nevertheless, we hope that Democrats in both houses of Congress will find responsive leadership that will make for a productive 114th session.  In particular, we hope that constructive legislation, judicial and diplomatic nominees and just budgetary considerations will be validated over these next two years.  We expect that the powers and prestige of the President will not be a target of Republicans who are already looking to 2016.

NJDC looks forward to the months ahead to focus on the agenda of concerns for our country – voting rights, civil rights, economic growth and justice, immigration reform, accessible health care and more.  And of course we put support for a safe and secure State of Israel at the forefront of our efforts.
11:46 p.m.: GOP pickups so far: West Virginia, Colorado, North Carolina, Iowa, Montana, South Dakota, and Arkansas. Say hello to Majority Leader Mitch McConnell (R-Ky.) and Majority Whip John Cornyn (R-Texas).
11:38 p.m.: Republican Jewish Coalition sent a press release on the GOP's Senate victory. 
RJC Congratulates GOP on
Senate and House Wins
RJC Played an Important Role in Victory 
Washington, D.C. (November 4, 2014) — The RJC applauds the Republicans who won today, taking back the majority in the U.S. Senate and expanding the GOP's majority in the U.S. House of Representatives. The results today demonstrate clearly that the American people rejected Pres. Obama's failed policies and chose a new direction forward for our country.
The Republican-led 114th Congress will offer alternatives to the policies of the Obama administration and pursue critical priorities, including enhanced sanctions to prevent a nuclear Iran, economic reforms that will encourage job creation and put us back on a path of growth and prosperity for American families, as well as standing up to the undisguised hostility of the Obama administration against Israel and Prime Minister Netanyahu and rebuilding our essential relationship with Israel.
We are at a pivotal moment, both domestically and internationally. The President's low job approval ratings, coupled with the voters' repudiation of Democrats and their policies across the country in this election, signal that the country is looking for leadership — and the Republican-led Congress will provide it.
The Republican Jewish Coalition played an important role in today's victory. Our members contributed and raised millions of dollars for campaigns around the country. The RJC PAC made significant contributions to critical races. And our grassroots events energized our members to participate in get-out-the-vote efforts. We are proud of the terrific men and women of the RJC who helped make a difference for the GOP in this important election year.  
The Republican Jewish Coalition played an important role in today's victory. Our members contributed and raised millions of dollars for campaigns around the country. The RJC PAC made significant contributions to critical races. And our grassroots events energized our members to participate in get-out-the-vote efforts. We are proud of the terrific men and women of the RJC who helped make a difference for the GOP in this important election year.
11:35 p.m.: [BREAKING] AP and CNN are projecting that the GOP has reached it's goal of gaining six Senate seats and will be in the majority come January.
11:14 p.m. Updates from the ground: WASHINGTON, D.C. MAYORAL RACE CALLED FOR MURIEL BOWSER. — Josh Marks, General Assignment Reporter
10:54 p.m., Updates from the ground:
D.C. Mayoral Race: David Catania conceding to Muriel Bowser being played on the big screen at Bowser's victory party. — Josh Marks, General Assignment Reporter
Maryland Governor Race: Rep. Elijah Cummings (D-Md.) spoke to reporters at Anthony Brown's victory party.
I know that people are concerned about taxes. When we cut taxes on the federal level, what does that mean to highways and bridges, tuition freeze? Somebody's going to have to pay," Cummings said. "I can understand why O'Malley and Brown had to do what they did with regard to taxes and I thought it was a rather bold move but the fact is that the choice is you lead and you get things done or you cut services and cut infrastructure and cut colleges and you end up with a state in bad shape. And so it's tough it's tough, but that's what leadership is all about you gotta stand up for what you believe in and hope the people will follow."     Source: Marc Shapiro, senior reporter at Baltimore Jewish Times
10:33 p.m. Updates from the ground: Maryland Governor Race: Hogan picks up Garrett County and is ahead 52 to 47 percent, with 43 percent of precincts reporting. Unlike in Virginia, where polls closed early, Maryland's polls closed at 8 p.m. so it still may be a while until results come in from majority Democratic areas.
D.C. Mayor Race: Crowd just cheered at D.C. mayoral candidate Muriel Bowser campaign's victory party as Mark Warner takes the lead in the Virginia senate race and Bowser increased her lead. Washington, D.C.'s mayoral race should be called soon. — Josh Marks, General Assignment Reporter
10:27 p.m., Updates from the ground: Maryland Governor's Race: Larry Hogan has won St. Mary's County and again leads the statewide tally, 51 percent to Anthony Brown's 48 percent, with 40 percent of the precincts reporting.
10:24 p.m.: The Associated Press is calling the Florida gubernatorial race for Republican Gov. Rick Scott. Many thought former Gov. Charlie Crist had a good chance and they were neck and neck in early results. Crist requested that poll closing times be extended, something that usually helps Democrats, but it was rejected by a Florida judge. Still, most thought the race would go longer.
10:19 p.m.
10:12 p.m., Updates from the ground: Larry Hogan (R) has won Dorchester, Kent, Calvert counties, but now trails Anthony Brown (D),  50 percent to 47 percent, with 30 percent of the precincts statewide reporting.
9:51 p.m.: Update from the ground:  With 27 percent of precincts reporting, Larry Hogan, the Republican, has taken the lead in Maryland gubernatorial race. Hogan leads 51 to 47 percent. Still waiting for results from most precincts in city of Baltimore, which is a Brown stronghold.
Heather Norris, staff writer at the Baltimore Jewish Times reported screaming from the crowd at the Hogan's victory rally as the numbers were shown.
9:18 p.m. Updates from the ground: In the race for Maryland governor, Lt. Gov. Anthony Brown campaign party in College Park, staffers have corralled the press and are restricting access. This is similar to what the Brown campaign did during the primaries.
Our reporter from at Republican challenger Larry Hogan's campaign party is reporting that the mood is upbeat that the campaign announced initial returns from rural counties that showed Hogan ahead. However, current tallies show Brown with a sizable lead.
 9:33 p.m., Updates from the ground: Marc Shapiro, senior reporter at the Baltimore Jewish Times, reports Maryland Sen. Ben Cardin (D) spoke to a scrum of reporters at Lt. Gov. Anthony Brown's victory party at Samuel Riggs IV Alumni Center at the University of Maryland in College Park. Here's some of what Cardin said:
"I think Maryland is well-situated. We find that we are this cyber center, cyber security center of the world. We can build on that, creating more jobs in our state. We have great universities, we have great economic growth in our state, we can build on that. We have a talented workforce. But we still need to make sure that every child has opportunity through good schools so we have to build on better schools for all children in our state but build on the progress we've already made. We've led on the fight to clean up our environment, the Chesapeake Bay, we gotta build on that. So I think the next governor's gonna have a full plate, full agenda, building on the progress Maryland has made the great leadership that we have brought in this country build on that so that Maryland can continue to be a place of opportunity for all its citizens.

"I think Anthony brown knew this was not going to be an easy campaign.  It was not an easy campaign He ran a great campaign and we're very optimistic with the results."
8:38 p.m.: Updates from the ground: A little livelier at David Catania's party at Long View Gallery on 9th St. NW. Results starting to come in. — Josh Marks, WJW General Assignment Reporter
8:31 p.m. Updates from ground: Washington, D.C mayoral candidate Carol Schwartz election night party at Masonic Temple on U St. Very subdued. A few people watching results on CNN. Schwartz not here yet.  — Josh Marks, WJW General Assignment Reporter.
8:20 p.m.: Republican Senatorial candidate Ed Gillespie is currently holding a slight lead over incumbent Sen. Mark Warner (D) in Virginia's Senate race. With 42 percent reporting, Gillespie leads Warner by 52 to 45.5 percent. Yet, as we wrote before, sparsely populated rural counties usually report first. More than half of Virginia voters live in the D.C. metro areas in northern Virginia, which are heavily Democratic. To quote Geoffrey Skelley, associate editor of Sabato's Crystal Ball at UVA, telling me last week: "Unfortunately, rocks and trees can't vote."
With that said, the solid lead Gillespie has right now may mean he has a serious chance. We won't know until we get more from NoVa.
8:04 p.m.: Polls closed in Maryland a few minutes ago and no results have been counted.
Pennsylvania: CNN is now projecting that Democratic gubernatorial challenger Tom Wolf has beaten incumbent Gov. Tom Corbett. Democrats smelled blood and crowded the primary earlier this year for a chance to take on Corbett. Wolf won the primary handily despite Rep. Allyson Schwartz (D-Pa.) of the many Democratic primary contestants.
In the states that have so far reported, Republicans are doing well but votes are usually first reported from smaller less populated rural areas, which usually trend Republican anyway. The more urban areas, which usually go to Democrats take longer to count and longer to report.
 7:25 p.m.: Most news organization are now calling Kentucky's Senate race for Majority Leader Mitch McConnell (R) against Democratic challenger Alison Lundergan Grimes. With just over 20 percent of the polls reporting McConnell is winning by 55.56 percent to Grimes' 41. Recent polls had shown McConnell pulling away from Grimes in recent weeks but still thought the race would be tighter. — Dmitriy Shapiro Political Reporter
6:45 p.m.: The first polls are set to close on the East Coast in less than an hour and as results roll in, we here at the Washington Jewish Week will be live blogging developments as they happen late into the night. The blog will focus on key Senate and House races throughout the country, with an emphasis on Washington, D.C., Maryland, and Virginia.
We will be updating this space often with information sent in from our team of reporters on the ground, so refresh your browser from time to time to see what's new. We also look forward to your participation so please comment below.
Posted in:
Blogs
Election 2014
Local News
National News
News
Political News
Slot 2
Uncategorized
Tagged in:
Read more...
1 comment
---
2014-07-10 17:13:04
My sister, Sasha, sent this account of a Hamas rocket attack today:
Just before 8 this morning [Thursday, July 10] on the way back from Ben-Gurion Airport on the Ayalon [freeway] to Tel Aviv, the rocket sirens were blazing. I was in a state of shock and almost disbelief that the sirens were going off on my way back to Tel Aviv. I suddenly realized what was going on as I put my window down and heard the sirens blasting and every single car on the highway pulling over.
As I looked to my left, a woman was crouched down, hysterically crying. My cab driver and I pulled over and immediately crouched down on the ground next to the car. We did so for a few minutes.
As every person was down on the ground with not a single car moving, we heard a loud boom overhead — the Iron Dome shooting down the four rockets which were aimed towards the Tel Aviv area, shot using long-range missiles from Hamas in Gaza.
My heart was racing, as I was in disbelief and shock that this was happening. After the loud boom we stayed on the ground for a few minutes longer until everyone got back in their cars and resumed their commute towards Tel Aviv as usual.
Posted in:
Blogs
Slot 1
Read more...
0 comments
---
2014-05-15 15:06:28
Kevin Lieberman and Susan Sloan are the newly-elected Gather the Jews Jewish Guy and Girl of the Year.
When the competition for the year's winner was announced, the website's previous Jewish guys and girls of the week were told to state each one's case.
"We were supposed to make a video saying why we should be elected," said Lieberman.
Lieberman's video shows him dancing to Pharell Williams' "Happy" in front of DC landmarks such as the Washington Monument and the carousel on the National Mall.
When making the video, Lieberman was not dancing to any music, however.
"Some people saw me and thought I was nuts," he said. At one point, while dancing in Georgetown, a few kids ran out of a nearby restaurant and cheered him on, he said.
Lieberman also decided to include a reference to "Turkish Kiss," whose unique dance moves many young Jews learn while at summer camp or youth group events.
"There's three shots of me in front of a carousel on the Mall dancing the Israeli folk dance 'Turkish Kiss,'" he said. "So far, only one person has mentioned to me that they recognized the choreography."
Sloan started her campaign with a Facebook group, which she titled Susan4JewishGirlofTheYEAR!
For her video, she decided to channel Jenna Marbles, a popular YouTube personality known for her unflinching portrayal of twentysomething life, often through voice-overs depicting trains of thought.
"One of my favorite YouTube sensations is Jenna Marbles," she said, "so with the help of a former GtJ Guy of the Week, Jason, we created a parody of that style with a stream of consciousness of me trying to figure out different ideas for the GtJ video."
Gather the Jews is a website that, according to its description, "facilitates Jewish life in Washington, DC by providing up-to-date and accurate information about all of the city's Jewish social, religious, and learning opportunities."
Each week, the site posts a casual interview with their "Jewish Guy of the Week" and "Jewish Girl of the Week," for which those profiled are asked questions such as "what is your favorite Jewish food" and "who is the coolest Jew?"
Lieberman was Jewish Guy of the Week in December; Sloan, in May of last year.
After the videos of the finalists were posted online, GtJ gathered at a local bar to hold a vote and announce the winners.
When the winners were announced, GtJ put crowns on their heads. "It really wasn't all that dramatic," Lieberman said.
Yesterday, Lieberman's and Sloan's acceptance speeches were posted online.
"When people mention [Jewish Girl of the Year] or congratulate me, I end up covering my face with my hands," said Sloan. "I feel truly humbled and slightly embarrassed."
Lieberman is hoping to use the exposure this victory has afforded him to help change the local Jewish community for the better.
"I'm a ley-leader in this community," he said. "What I'm looking to do us to use this as a platform to shape the community."
"I am grateful that GtJ creates a place to be a part of such a vibrant young Jewish community," Sloan said. "Furthermore, becoming "Jewish Girl of the Year" has made my parents quite proud. And we all know, if your Jewish parents are proud—you can do no wrong."
mmoline@washingtonjewishweek.com
@MaxMolineWJW
Posted in:
Slot 6
Slot Six
Read more...
0 comments
---
2014-04-25 15:18:29
Mel Brooks has become one of the most iconic Jewish comic writers with movies like Blazing Saddles, The Producers, and more. I've assembled a list of what I feel are the ten best lines from his movies. Feel free to disagree with me on twitter (@MaxMolineWJW) or in the comment section below!
10. From Blazing Saddles:
Charlie: They said you was hung!
Bart: And they was right!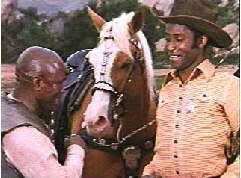 9. From the Producers (both versions):
Max Bialystock: How could this happen? I was so careful. I picked the wrong play, the wrong director, the wrong cast—where did I go right?
8. From Blazing Saddles:
Bart: Are we awake?
Jim: We're not sure. Are we…black?
Bart: Yes we are.
Jim: Then we're awake, but we're very puzzled.
[Jim grabs liquor bottle]
Bart: Maybe you should eat something first.
Jim: No, food makes me sick.
Bart: A man drinks like that and he don't eat, he is going to DIE!
Jim: When?
Bart: What's your name?
Jim: Well, my name is Jim, but most people call me….Jim.
Bart: Ok Jim, since you are my guest and I am your host, what's your pleasure? What do you like to do?
Jim: Oh, I don't know. Play chess…screw…
Bart: Well let's play chess.
7. From Young Frankenstein:
Frederick Frankenstein: It's pronounced "Fronkensteen."
Igor: Do you also say "Froaderick?"
6. From Spaceballs:
Lonestar: That's all we needed. A Druish princess.
Barf: Funny, she doesn't look Druish!
5. From Robin Hood: Men in Tights:
Robin of Loxley: Watch my back!
Achoo: Your back just got punched twice.
4. From History of the World, Part I:
Announcer: Torquemada—do not implore him for compassion! Torquemada—do not beg him for forgiveness! Torquemada—do not ask him for mercy! Let's face it: you can't Torquemada anything!
3. From Silent Movie:
Marcel Marceau: Non!
2. From Spaceballs:
Dark Helmet: What's the matter, Colonel Sanders, chicken?
And now for the number one quote….
Drumroll please…
1. From History of the World, Part I:
Oedipus: Give to Oedipus! Give to Oedipus….heyyyy, Josephus!
Josephus: Hey, motherf****r!
mmoline@washingtonjewishweek.com
Posted in:
Slot 6
Slot Six
Read more...
1 comment
---